Award-Winning Destination
The Caribbean Journal awarded Grenada the Yachting Destination 2023 accolade, with particular mention to the outstanding customer service and facilities at Port Louis Marina.
Meet the Team
Headed up by Zara Tremlett CMM, the team at Port Louis Marina are happy to assist you with regard to all aspects of your yacht berth and your visit, including exploring the Grenadines. They're friendly, knowledgeable and they take great pride in what they do!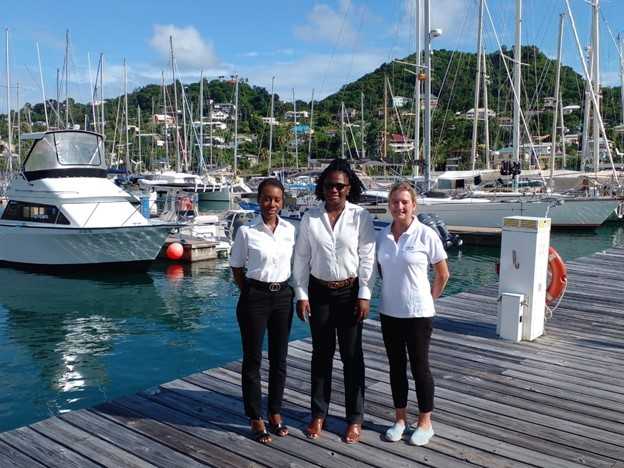 Travel and Quarantine Information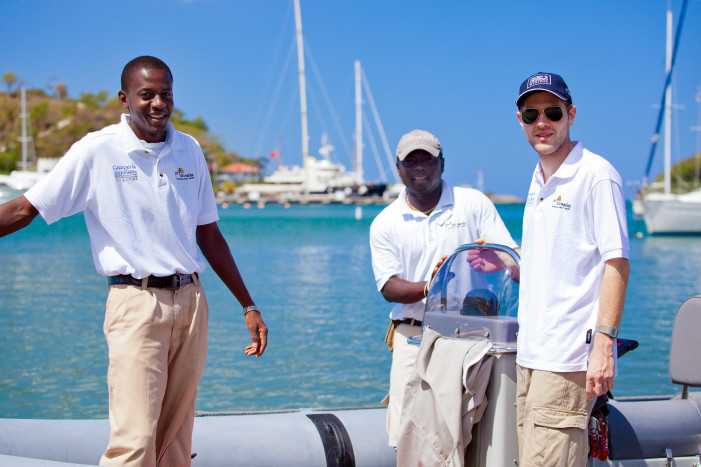 Facilities
Bars and restaurants
Yacht cleaning and guardinage services
Provisioning service
Technical services for yacht repairs and servicing
Nearby boatyards with 242 ton travel lift
Chandlery nearby
Cable TV
50Hz and 60Hz electricity
We also have a limited number of superyacht and long-lease berths up to 90m available for purchase on a 30 year licence.
To find out more about shorter & longer lease investment opportunities, please be in touch.
Get a berthing quote, for some of the best berths in the Southern Caribbean.
Secure a berth for a long term at Port Louis Marina, with our exclusive availability of superyacht berths for sale.
Technical Services
The majority of yacht and superyacht refit, repair and maintenance services are available at Port Louis Marina, all brilliant on location and price!
These include:
Island Dreams – guardinage, cleaning, maintenance, yacht management. +1 473 443 3603
Superyacht Services Grenada – provisioning, yacht services, duty free fuel and oil, parts ordering and courier services, airport transfers, car rentals, excursions. 1-473-439-4369
Henry Safari – provisioning, yacht services, duty free fuel and oil, parts ordering and courier services, airport transfers, car rentals, excursions 1-473-444-5313
On Grenada's south coast, technical services and facilities are provided by Spice Island Marine, Grenada Marine and Clarkes Court Bay Boatyard. You will also find agents in the marina to assist with any yacht service requirements, including provisioning and transport.
Getting here
By Air – Grenada has the closest international airport to the cruising grounds of the Grenadines, making Port Louis Marina one of the most ideally located marinas in the Caribbean.
Maurice Bishop International Airport is only five miles away and has direct flights from a number of major cities including London, Miami, Atlanta, Toronto, Frankfurt and New York – and offers easy connections via Barbados, Antigua, St Lucia and Trinidad.
By Sea – The approach to Port Louis Marina and St George's is straightforward in all weather. The buoyed marina fairway is illuminated and easy to identify and navigate – day and night.
Always remember: Grenada uses the American system ('Red Right Returning') with red buoys marking the starboard side of the channel on your arrival. On approach to the marina, call the Capitainerie on Channel 14 for instruction on your marina slip.
Please pay special attention to commercial traffic when entering or leaving Port Louis Marina, especially along the Carenage waterfront in St George's itself.
Port regulations stipulate that all vessels of 200 gross tons and above must have a pilot from Grenada Ports Authority aboard on entering and leaving the Port of St. George's. Pilots require 24 hours' notice in advance of the vessel's arrival and three hours in advance of the vessel's departure.
Regulations – Yachts arriving from outside Grenada or Carriacou need to clear in with Customs and Immigration at a Port of Entry – Tyrell Bay and Port Louis Marina being the two favoured options.
Inward clearance must be completed by the captain before any crew member lands. Four copies of the crew list/clearance form are required, which can be completed in advance. Grenada operates the SailClear advance web notification service, enabling you to submit them online prior to arrival.
Outward clearance is also required from Grenada to ensure inward clearance in the next country to be visited. Yachts should depart within 24 hours of clearing out.
Ports of Entry:
Further Information
We highly recommend Doyle Guide, and to help celebrate the 20th edition of the guide click here to download a FREE PDF sample from the newest edition on the island of Grenada.
The useful guide includes information on anchorages, marinas, regulations, technical and general yacht services, shopping, attractions, and restaurants, plus charts, photos, and town maps!
Grenada - below the hurricane belt
The Hurricane Threat to Port Louis Marina
The Marina's location in the south-eastern Caribbean has a hurricane risk. Though considered south of the "hurricane belt", the possibility of tropical storms and hurricanes does exist. Storms passing through the area, even a hundred miles away can affect the area with flooding and wind damage.
Click here to review the 2023 Hurricane Plan. To view Port Louis Marina Rules & Regulations, click here.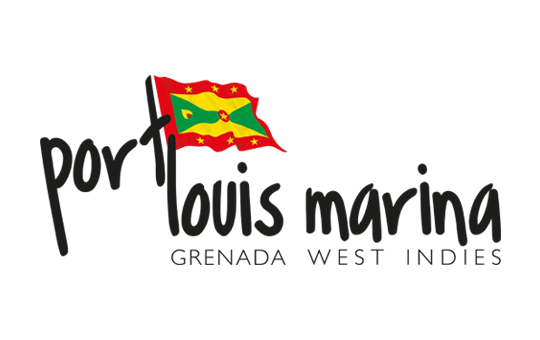 C&N Standard
+1 473 435 7432
Get In Touch