Our strategic partnerships provide our clients with direct access to yachting industry leaders, offering networking and business cooperation opportunities that take new entrants to the sector years to build.
Having forged strong relationships with businesses across the yachting sector, we have formalised some of these into key strategic partnerships, to extend our reach – and that of our clients – into sponsorships, events and affiliate marketing initiatives.
Camper & Nicholsons International
Camper & Nicholsons International is the global leader in all luxury yachting activities, specialising in the sale, purchase, charter, marketing, management and construction of the finest yachts in the world. This gives us a hotline into the brokers, charter managers and other key influencers in the superyacht market – and a way to reach one of the largest managed fleets in the world, while Camper & Nicholsons International's yachts receive preferred rates at our marinas. Although C&N International operates under the Camper & Nicholsons brand, it does so under different ownership from C&N Marinas and is a separate business.
Pantaenius

Pantaenius is the world's leading specialist yacht insurance company, and has been at the forefront of yacht insurance for more than 40 years, earning a reputation for transparency and a commitment to customer service. Pantaenius yacht insurance customers enjoy preferred access and privileges at Camper & Nicholsons' marinas, including reduced berthing rates and access to berth ownership opportunities. In reciprocation, Camper & Nicholsons berth holders are entitled to exclusive benefits from Pantaenius, such as reductions of up to 100% in the deductible on claims for incidents that occur while berthed in a C&N marina.
Sunseeker London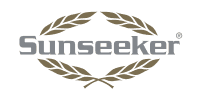 The Sunseeker London Group is the official and leading distributor for new and pre-owned Sunseeker luxury motor yachts in the world. With Head Office based in Mayfair, London and 37 offices in 20 different countries around Europe and Northern Africa, the Sunseeker London Group is an incredibly strong and strategically positioned marketing partner for Camper & Nicholsons Marinas.
Working in partnership, Sunseeker yacht owners can gain preferred access and privileges at the world-class marina facilities of Camper & Nicholsons, along with the opportunity to attend a number of prestigious VIP events throughout the year.
Marinetek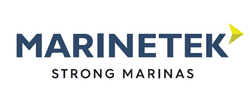 Marinetek Group has worked closely with Camper & Nicholsons Marinas since 2003 when it was appointed to design, manufacture and install high quality floating pontoon infrastructure at Grand Harbour Marina, Malta. Marinetek moved on to build the first and, most recently, second phases for Port Louis Marina in Grenada, West Indies, and completed Çesme Marina in Turkey (winner of the prestigious 2014 PIANC Jack Nichol Marina Excellence Design Award) and Limassol Marina in Cyprus.
With headquarters in Finland, Marinetek operates globally with regional head offices, manufacturing facilities and references in over 50 countries. Marinetek prides itself on delivering strong marinas that blend harmoniously with each and every location, and offering a turnkey service with full after-sales support. In its cooperation with C&NM it also builds marinas designed by the highly experienced C&NM consultancy team for third party owners/operators.
Review the latest project at Port Louis Marina, using Marinetek.
Yacht Chandlers

World's leading full-service Yacht Supply Company, with headquarters in Fort Lauderdale, Florida, Ship Store at LMC and European offices in Antibes in France and Holland. With 29 years of industry experience Yacht Chandlers handle all supplies for some of the largest yachts in the world.
With a dedicated department and industry experts in Appliances, Beverages, Communications, Concierge, Cordage, Deck Supplies, Engineering, Fuelling, Galley, Interior, Medical, New Build, Provisions, Safety, Services, Shipping, Ship Store, Storage, Superyacht Tender/Toys and Uniforms. Yacht Chandlers are proud to say we are your 'One Stop Shop' for all your yachting needs.